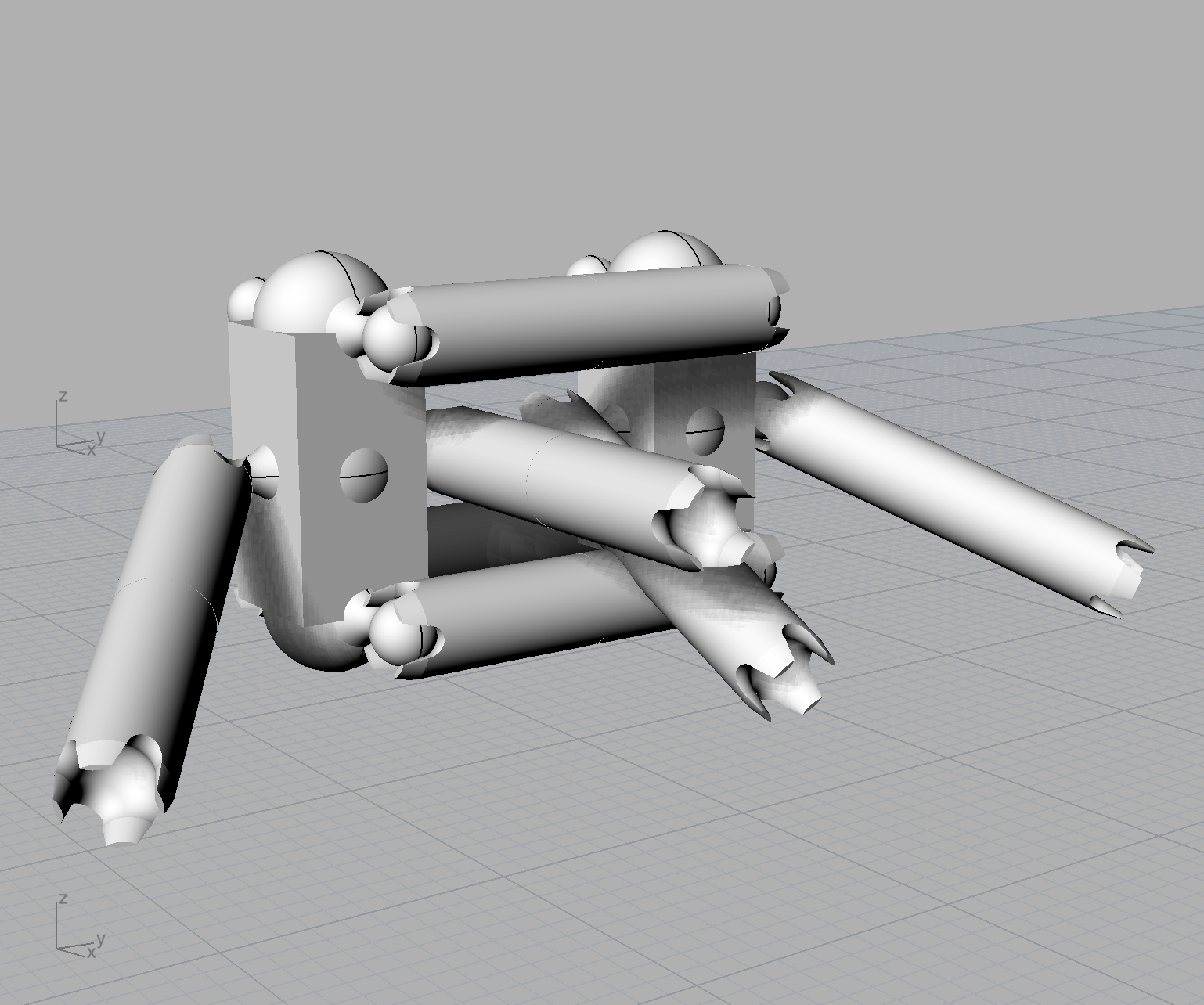 I have created a set of connector toys, specifically for the ages 1-4. Rhino 3D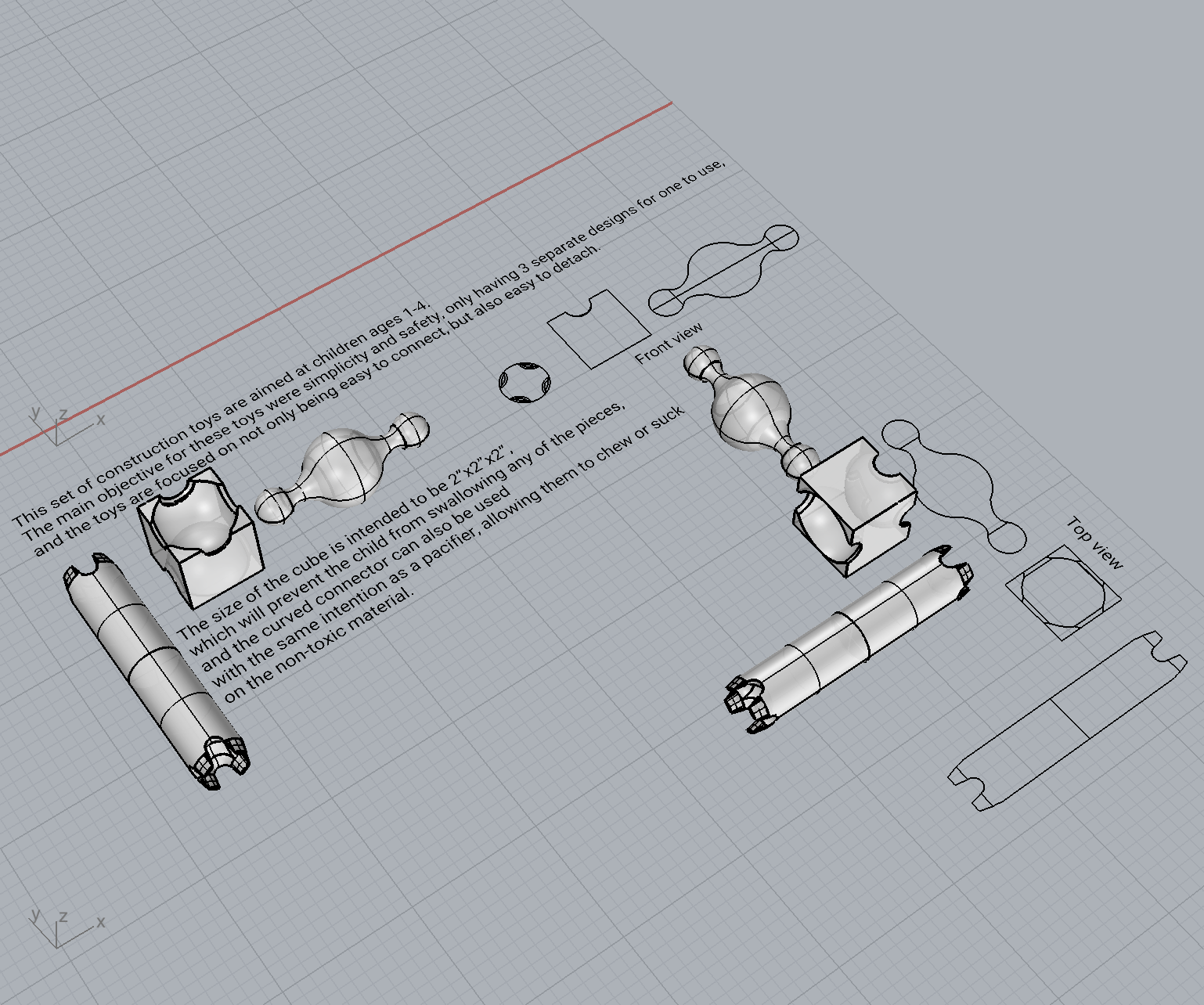 My main objective for this project was to create toys safe for a toddler to use. While the connector toy should be easy to connect, it should be as easy to detach as well. 
The size will also be big enough for one to chew and suck on the toy, but preventing a choking hazard. The material will be made out of non-toxic plastic, ensuring the safety of one's child.