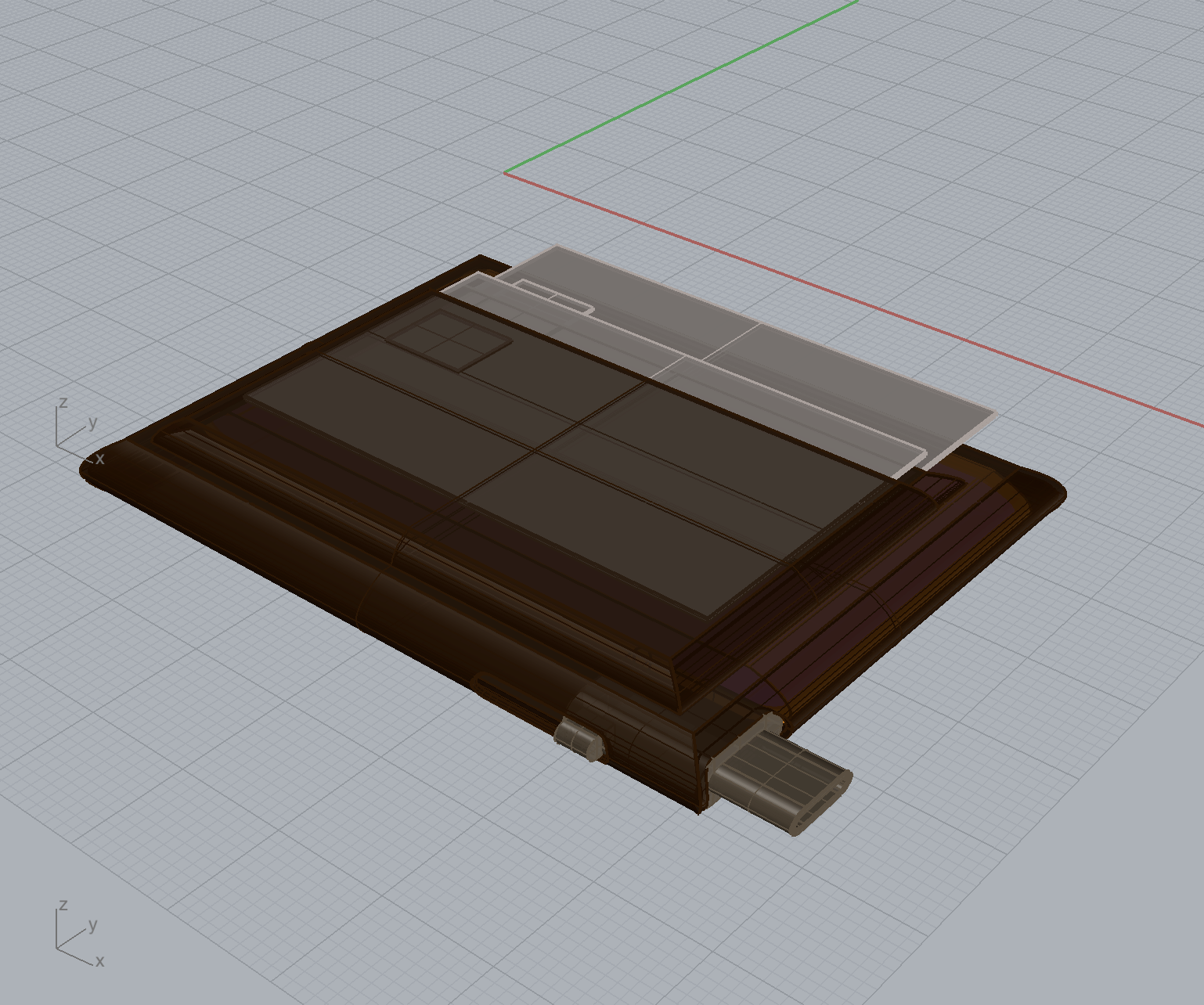 A card holder with an attached USB-C drive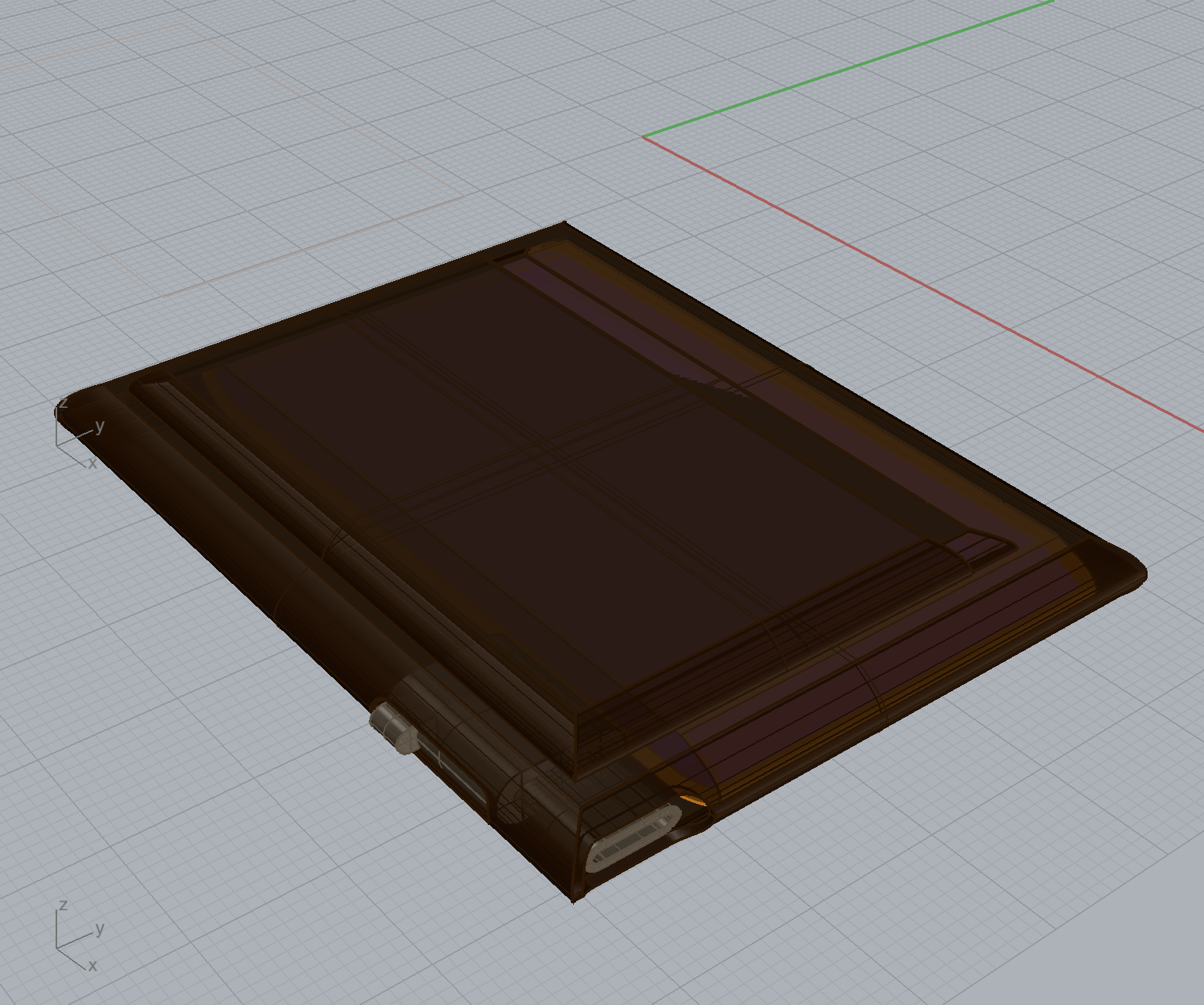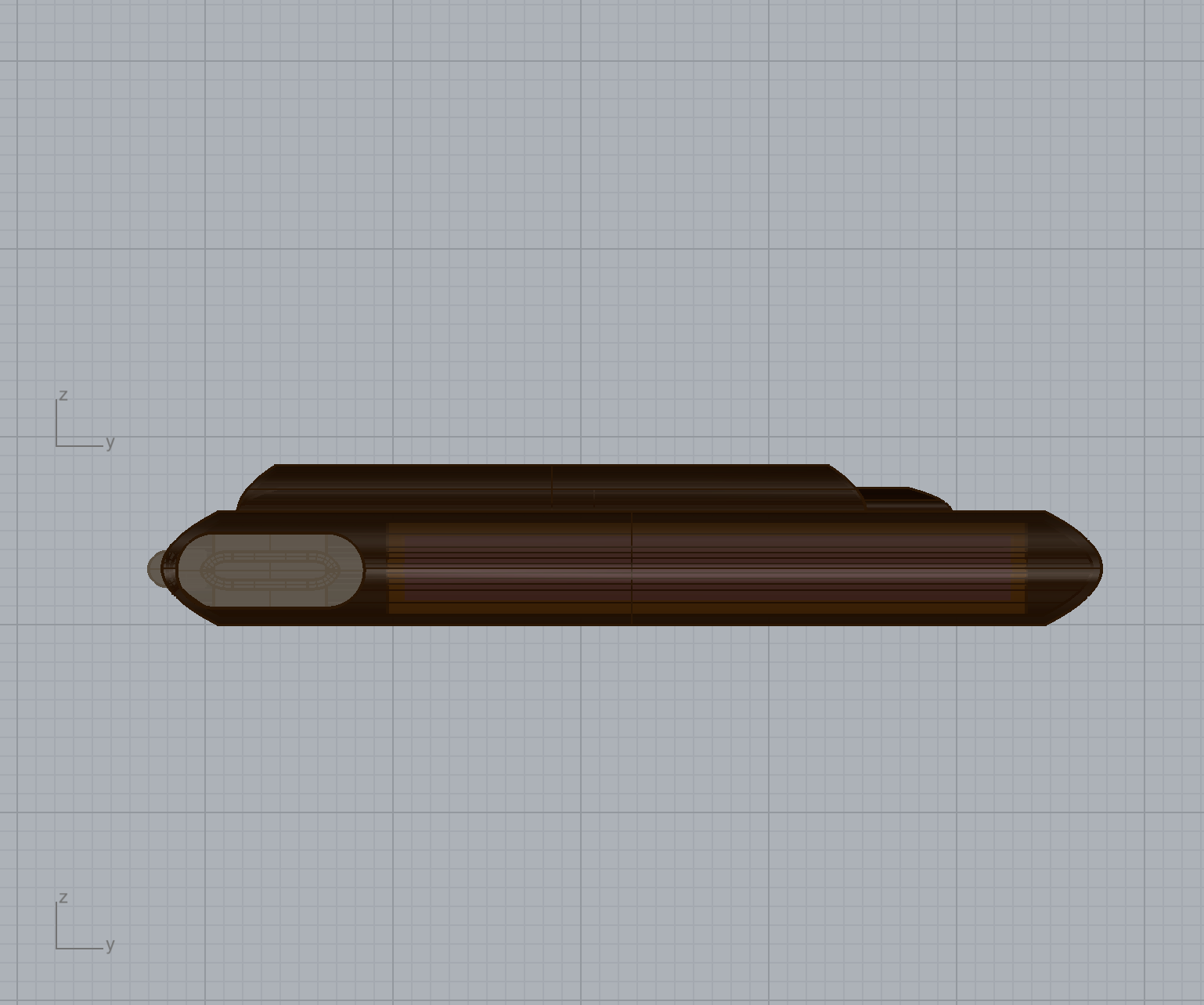 Being pretty straight-forward, the drive is located in the bottom-right corner of the wallet. It can be accessed easily with just a slide of a thumb.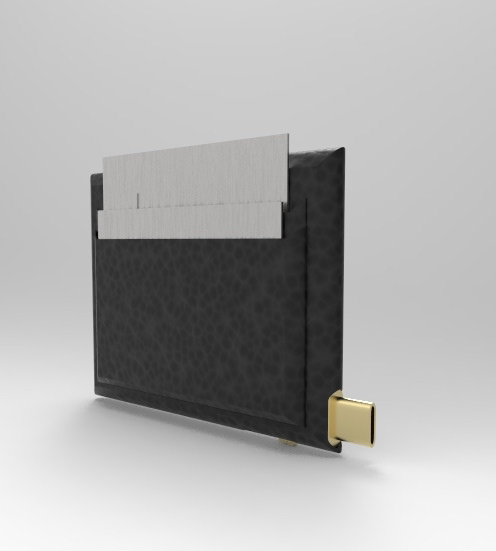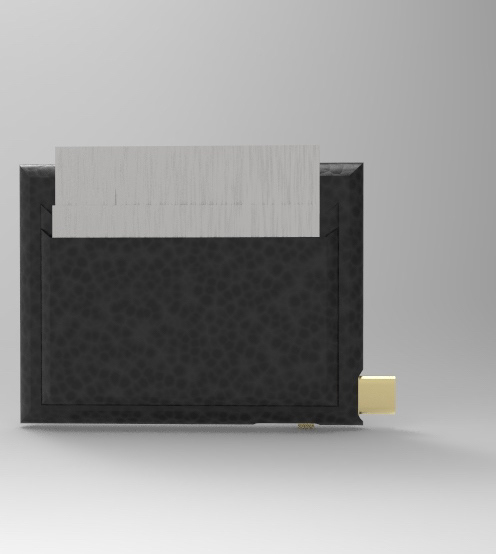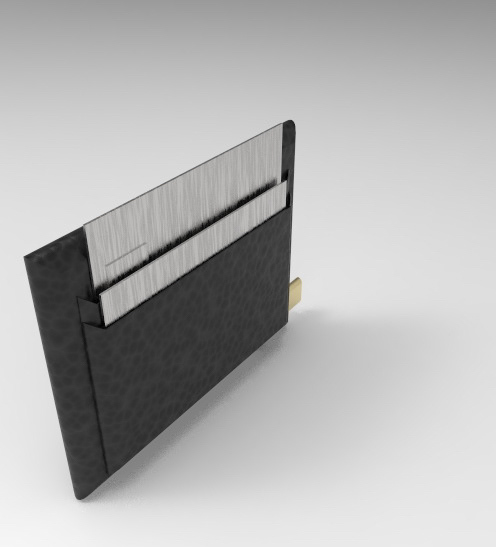 However, the main focus of this product is to protect data from others, preventing one from losing their small USB-C stick and from allowing another to access their physical data.
The USB-C stick does not slide open unless there is the user's phone (or other electronic device) nearby, which will open the wallet through bluetooth.